VaporFi™, formerly known as VaporZone, is one of the most popular ecigarettes today. Not surprising if you consider that the company behind them is International Vapor Group, known for two other top rated brands, Eversmoke and South Beach Smoke. They foresaw the need in the existing electronic cigarette market for advanced personal vaporizers for people who want to take their electronic smoking to the next level in the world of eGo-style batteries, mods and tank systems.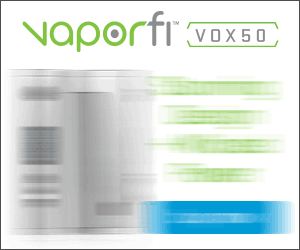 VaporFi™ puts an accent on the cleanliness of vaping vs. smoking very effectively. They offer 6 different starter kits which provide something for each customer's budget, starting with a basic two-part e cigarette. However, VaporFi kits provide hardware but not e juice. They sell it, but separately. VaporFi™ is known for their excellent selection of AVPs (advanced personal vaporizers). They also carry an express kit for someone looking for a product that resembles the look and size of an actual cigarette.
VaporFi™ gets top marks for its high quality, US-made e liquids. They are kosher, FDA-approved, and well priced at $14.99 for 30ml. While flavors are varied enough for most tastes (choco-nut, double-apple hookah, toffee tobacco, et al.), there is the option to create a custom blend from two or three flavors, and this ends up with them having more possible flavors than anyone.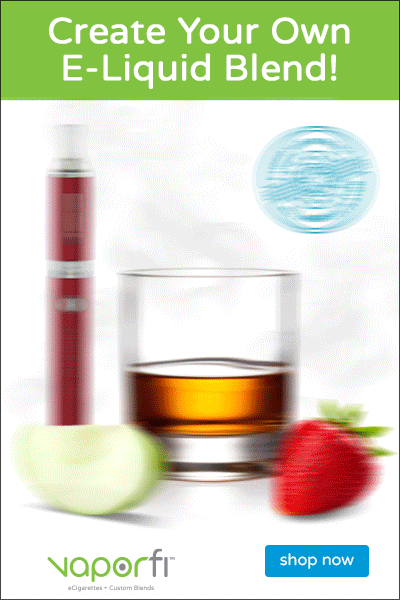 Their e-liquids contain up to 3.6% nicotine, above the usual maximum for e cig brands, so get the throat hit and nicotine punch you have been waiting for from vapor. Search for tobacco flavors separately from menthol or fruit, or just start from the beginning and examine them all.
VaporFi™ have wisely opted to sell both blank cartridges and pre-filled ones. There really are a lot of people who like the cartridges to be filled so vaping requires no work and they do not make a mess. After some time, most e cig users realize this creates a lot of unnecessary garbage and costs more than filling a tank or cartridge with liquid.